Enjoy Superior Comfort!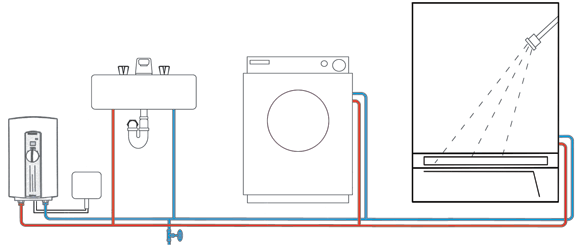 Stiebel Eltron's DHC and DHC-E tankless electric water heaters are the best choice for your home or apartment. Our units are efficient, reliable, and internationally recognized as the best tankless electric water heaters on the market. Modern German engineering, combined with an 80-year tradition of excellence ensure all Stiebel Eltron products offer an exceptionally long life span and outstanding reliability. That's why we say Stiebel Eltron tankless electric water heaters are Simply the Best.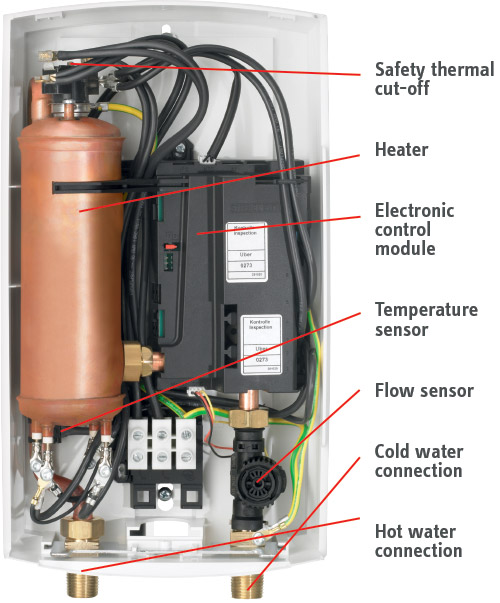 DHC models use a simple, reliable hydro-mechancial control system that turns the unit on and off with water demand. This system has been proven over decades of successful operation. The integrated scald-guard is always ready to protect the unit from overheating, and to protect you from scalding.
DHC-E models offer the latest in microprocessor technology, backed by over three decades of electronic tankless manufacturing experience. Simply select the desired temperature, and the DHC-E automatically ensures that the temperature you set, is the temperature you get!